If Scott Johnson can do this then so can I – 2.0 [ COMIC ]
Last, and only, time I did a "classic" Dueling Analogs revisited was back in September of '08. At that time Dueling Analogs was only two months shy of three (3) years old. Now Dueling Analogs has entered it's fifth (5) year of existence (like how I spun that?) and I felt it was okay enough to revisit this concept again.
Anyone who regularly visits ExtraLife knows that Scott occasionally runs a classic comic when he needs a filler strip. I've been sick since Wednesday and as such haven't had the ability to create a new comic for Dueling Analogs. I started on one last night, but even though I felt that it would be a great comic under normal means, I doesn't turn out as well when I'm not feeling one hundred percent (100%). So, I decided to run a classic today.
This strip, which originally ran in October of '07, is one of the most popular Dueling Analogs comics via StumbleUpon. Funny thing is that when the comic originally ran the respond to it was lukewarm. But I honestly get that with a lot of the comics. In that aspect Dueling Analogs is kind of like a yeast infection: It has to grow on you.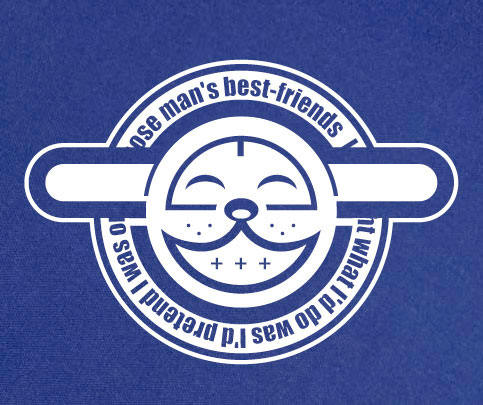 Don't forget tomorrow is the last day to pre-order The Laughing Dog (shirt) from BigBoomBomb.com. As with the other pre-orders, you save $2 off the regular price of $14.95 by ordering your shirt during this phase. So head on over there and order yours before it ends.
I'll see you on Monday.