Top 10 Videos of 2013 [ VIDEO ]
These are ten most liked posts that were filed under videos to appear on Dueling Analogs in 2013.
10 – Super Smash Wars: A Link to the Hope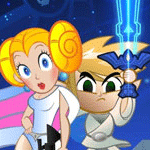 Nintendo clashes with Star Wars: A New Hope in this epic video, by James Farr, that is filled to the bring with gaming references. If this would have come out earlier in the year, it definitely would have ranked higher than number ten.
9 – If Xbox One was a Girl
If my Xbox One looked like this, I'm willing to be I could over look some of it's shortcomings. Still not too sure about the Kinect though…
Video No Longer Available»
8 – Super Mario Busters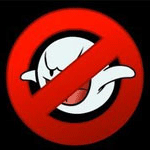 Another epic mashup by James Farr that combines Nintendo with Ghostbusters. Simply brilliant.
7 – First Honest Cable Company Commercial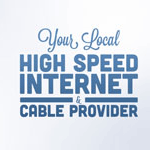 What if you Local High Speed Internet and Cable Provider actually gave it to you straight? It would sound a lot like this.
6 – The Tetris God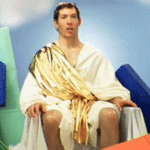 Your God might be an awesome god, but if he's the God of Tetris he's definitely not a merciful one.
5 – Adulthood vs. Childhood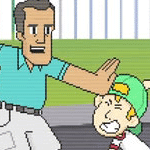 In the endless battle between adults and children, who is the victor? Probably not who you might think.
4 – Pokémon: The Origin [trailer]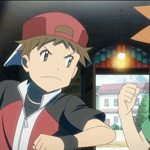 Gamers love Pokémon, but generally think that Ash Ketchum is kind of a tool. That's why this trailer for a retelling of the original Pokémon games with a much more competent Red as the lead was a refreshing treat.
3 – Scientifically Accurate DuckTales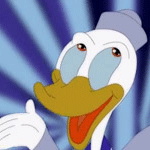 At number three on the list, prepare to have your childhood innocence destroyed as you will never look at Scrooge McDuck the same way again.
2 – Chrono Trigger Intro Remake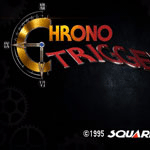 Square-Enix, this is what gamers want in a Chrono Trigger remake. Don't screw with what made it good. Just make what made it good better.
1 – Updated PokéRap (With All 718 Pokémon)
With a running time of over nine minutes, the number one most liked video on Dueling Analogs this year was the Pokémon PokéRap updated to include all 718 Pokémon.
2014 is a brand new year. So make sure to like and share the videos you enjoy in the upcoming year so they too can appear in next years top 10.