Shadow of the Machinarium [ IMAGE ]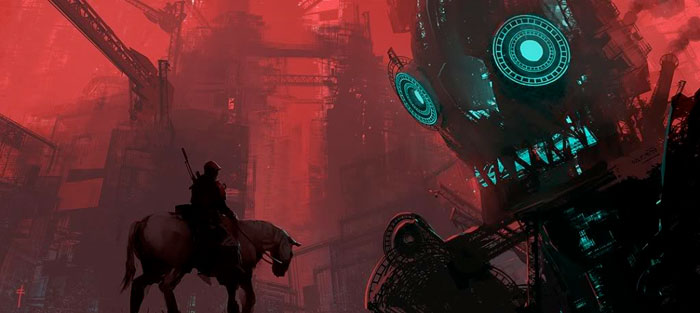 This would be an awesome sequel and/or twisted game skin for Shadow of the Colossus.
Really wish I could give proper credit to the person who created it, but that information is currently unknown. Maybe one of you guys can do your magic and figure it out for us.
[Reddit]