Final Fantasy Issue #VII [ IMAGE ]
Don't worry Tifa, we all know how this ends… Or do we?
The faux comic cover above is a parody of the cover for Girls' Love #148 that ran in January of 1969.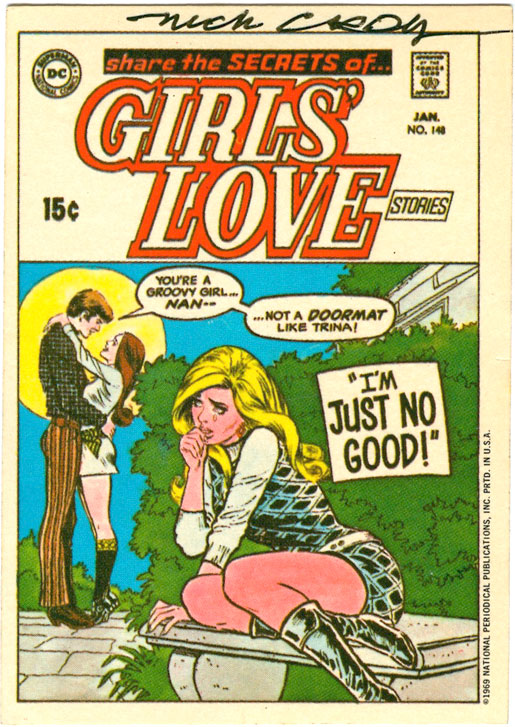 Girls' Love #148
by Nick Cardy
Personally, I love parody and/or homage covers. I don't care how many times I have seen someone parody Action Comics #1. I still love it. There's actually a series of covers I wanted to do myself. Who knows? Maybe 2014 will finally be the year I create them or at least one of them… Hopefully.