Sushi Cat 2 – Fun, Free, Flash Game [ GAME ]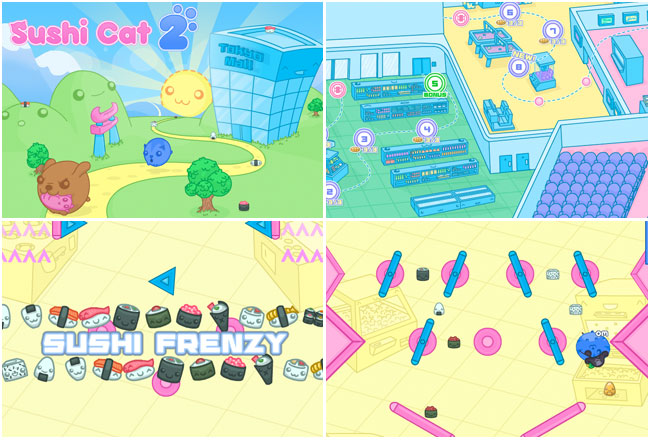 The premise of Sushi Cat 2 is simple. Bacon dog has kidnapped Sushi Cat's wife and it's your job to get her back by guiding Sushi Cat through Tokyo Mall while all along eating as much sushi as possible. Simple, right?
The game plays a lot like a pinball game with pudgy, ever expanding pinball. And it's fun! Definitely worth checking out.