Furojanpu!! [Guilty] Gear Gaiden!? – Fun, Free, Flash Game [ GAME ]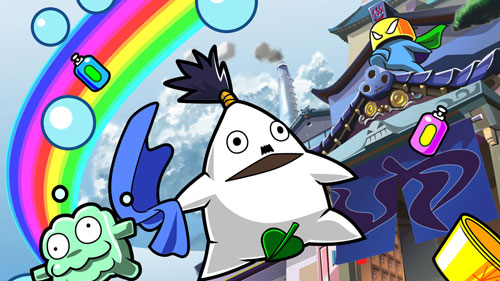 Furojanpu!! [Guilty] Gear Gaiden!? [フロジャンプッ!! ギルティギア外伝!?] is a DSiWare title that was released exclusively in Japan. This is a ridiculously simple, but surprisingly fun flash mini-game based on it. You only need to click the mouse to play and all you need to do is press start [スタート ] in the upper right corner to begin.
Just in case you are wondering… As of the time posting this, my personal record is a distance of 38748m 39379m 40064m 46294m 97772m 106,880m and collected 121 131 149 158 hearts.
I learned that the key is to avoid the hearts apples and collect the water bottles in order to keep the speed down low.