Top 10 Comics of 2013 [ COMIC ]
At one time, Dueling Analogs was solely a webcomic site. As such, you'd might think that more of the top 10 comics would be from me, but I'll be the first to admit that I under delivered original content in 2013. Granted I have been creating more original content in the past few months, I still need to find a better way to juggle everything so there's more next year.
These are ten most liked posts that were filed under comics to appear on Dueling Analogs in 2013.
10 – Roll the Dice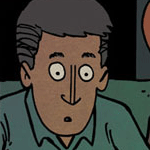 The number ten spot comic teaches us that if you're going to try, go all the way.
9 – Dragon Tales of Woe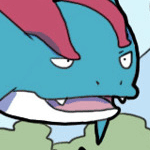 The new fairy class was only supposed to bring balance to the world of Pokémon, but it also brought headaches to the dragons.
8 – You Down Wit' NPC?!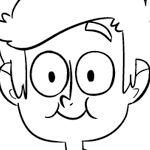 You think you're an adventurer or an NPC? Well, this comic shows you that you might just think again.
7 – Here, Catch!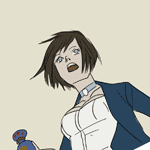 Guess what, Booker? Elizabeth has a something for you.
6 – Calculated Risk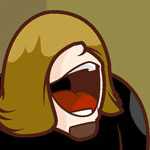 My only original piece to come in on the top 10 comics of the year, shows the morbid reality about all those games you're buying.
5 – How to Talk to Women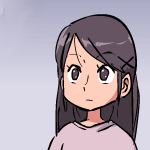 Not sure how to talk to women? The fifth most liked comic of the year will teach you how.
4 – Trainer Tips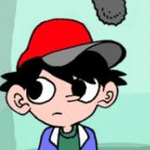 A reporter interviews Red, the Regional Pokémon Champion, and he shares the secret of his success.
3 – It's Dangerous to go Alone…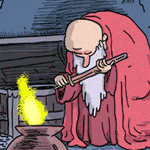 After reading this brilliant comic, about the original Legend of Zelda by Zac Gorman, you will never look at the first thirty seconds of the game the same way again.
2 – PokéNoir: Part I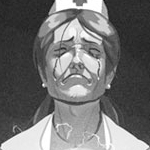 Pokémon plus film noir equals awesome. Make sure to scroll to the bottom of the comic for the link to part two.
1 – I, Battlestation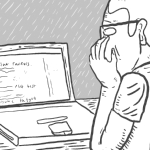 And the number one most liked comic on Dueling Analogs shows what happens when you go down the road of building your own custom PC.
2014 is a brand new year. So make sure to like and share the comics you enjoy in the upcoming year so they too can appear in next years top 10.