Dueling Analogs' Intervention [ ARTICLE ]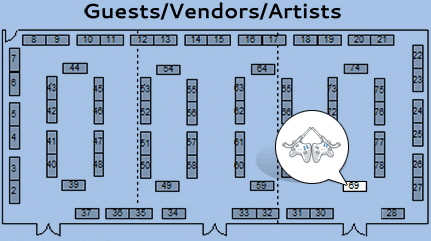 So, I'm going to be at Intervention Con this weekend in Rockville, MD. My table number is 69… No chuckling children. Dude, I just typed 69.
Also, here's the panels I will be a part of:
Net Neutrality: Is This an Issue for the Independent Creator?
(Saturday September 11, 5:00pm)
Net neutrality, or the idea that all sites should have equal access and speed to all users regardless of internet connection, is a topic of contention for some of the major internet service providers. Does net neutrality (or lack thereof) affect the independent online creator? Will the lack of net neutrality kill the idea of the independent creator or their ability to be seen/heard? What's your take on the issue?
Panelists: Steve Napierski, Mike Hall
Adobe Illustrator Demo for Comics
(Sunday September 12, 1:00pm)
When thinking about making comics, your average fan will automatically assume a creator uses Photoshop; however, there's more than one Adobe package out there for comic creation. Join us as we walk you through the steps and explain the benefits of using Adobe Illustrator.
Panelists: Steve Napierski
So make sure to stop by and see me. Going to have some Dueling Analogs merchandise that I forgot I had and has never been made available at any other convention before. Hopefully, I will see you then.